In the distance I suddenly hear the sound of a door slams, BANG! What should I do? Should I turn around and confront the slapper who slammed the door? Or should I just pretend I did not hear it? No. Neither. I do not have to now, do I? I can smell her breath on the back of my neck. I can feel her presence shadowing my periphery. And I can see her web-comic on the computer in front of me. Here, check out this interview I did with her creators, Diogo and Joel, to see what I mean.
Film Noir
1) In your own words, how would you describe your Graphic Novel, the Crimson Flower?
In technical terms, Crimson Flower is an alternative online graphic novel. Apart from being influenced by existing graphic novels, it searches for its own space. Crimson Flower's mini episodes are available online and are periodically launched. Recovering an old concept of books which were published in many Portuguese newspapers and all over the world, they usually came in fascicles being weekly, monthly etc.
With Crimson Flower, we are trying to create the same concept as mentioned but on an online format, where our Facebook page is the point of launch for each episode, where all our readers can gain access to the episodes.
In terms of story. Crimson Flower's personality is what drives it because of the femme fatale concept. A concept that we draw from our personal experiences with women, due to the fact that any type of women, being shy, outgoing, mysterious or delicate among other qualities, can have an enormous power over men.
Also, another basis for the Crimson Flower graphic novel is the fact that almost everyone likes a good story and adventure. For example, when a person sees a James Bond movie, they are captivated by the character and would aspire to be a spy too. It's a way for anyone who reads the story to have a small escape from reality and enter another world. Crimson Flower is a way for us to go beyond our own limits and also offer the possibility to other people who read the graphic novel go beyond their limits too, it's a way for us to surpass human limits by entering this new world where we can be who we want and have the skills that we want.
2) What are your own origins, Diogo and Joel, and what path did you take to get where you are today?
We are both from Portugal from a city called Caldas da Rainha, which is known for its historic links to arts. We are friends from high school that went on into senior years together until each one of us pursued his own academic degree and a professional job, but keeping a strong friendship.
DIOGO: I was born in Portugal but raised until 11 years of age in England. As a boy, I would read loads of books nonstop. Those books being for children or adults, it wouldn't stop me from reading. So naturally I've always had an interest in literature, especially good stories whether being fantasy or fact based ones. Having a vivid imagination from childhood it comes easy to me to imagine stories or ideas for other reasons such as writing songs.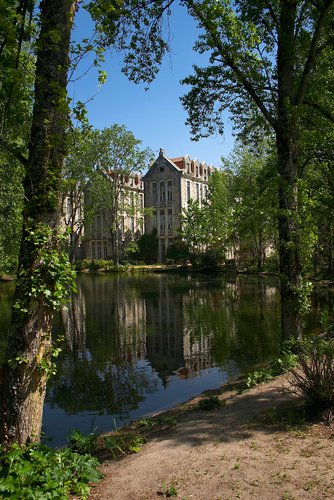 I returned to Portugal when I was eleven and met Joel in high school, who is my closest friend. When we parted ways, I enlisted in the navy having met many people. I have also met many women and had the opportunity to observe various types of women and interact with them, either for pleasure or curiosity. Meaning that the idea of a femme fatale in a woman captivated me. Though I do not have any degree what so ever in literature or English, I've turned to putting my imagination and ideas on to paper for a means of pleasure and as a hobby. Thus at the moment concentrating on the story of Crimson Flower.
JOEL: Since I was little I've had
great
interest in arts in general, drawing more specifically. This interest has accompanied me throughout my life, becoming my main passion as a hobby and influencing heavily my academic and professional paths. As my professional objective was to work in creative areas in Marketing Communication and Publicity, I took a degree of Marketing which passed on notions that I carry in all my projects.
More recently I took a Master Degree in Communication and Image, specializing myself in Marketing Communication, were I gained a big interest in cinema, expanding my knowledge in design and also gained more interest in different music genres. Professionally I worked for some time in a digital marketing company where I participated in the execution of digital marketing projects, being their basis websites, facebook pages, and online media campaigns. The knowledge obtained in that company helps me nowadays in my online projects, where I highlight the knowledge obtained in social media, which is fundamental to the Crimson Flower project.
At the moment I'm working in a Marketing and Communication department of an online Travel Agency. I try to keep my hobbies and interests connected with my work and other things in my life, enjoying them to its fullest, with Crimson Flower being a case.

3) What piece of music, movie, or object, would you say your novel was like, and why? If Crimson Flower was a piece of music, it would have to be the song 'Misery' from Maroon 5, although its melody is different to Crimson Flower's style. This song because the lyrics describe the power that a woman has over a man, if not immediately, then later on. It also describes partially the concept of a femme fatale.
If it was a movie, it would have to be the film Lost Highway from David Lynch. This particular film because the concept of femme fatale is shown through different women with different personalities but being in reality just one woman, in which the man will never completely knows and that will never be truly his, driving him to insanity, to a point of obsession making him incapable of making rational decisions.
4) What formats does your wares come in?
The Crimson Flower graphic novel is presently an online project, being released for free in pdf format. Our objective for this graphic novel is to be available to as many people possible, in an easy and universally way. To better achieve our objectives, we have uploaded our episodes in pdf format on the site
Scribd
, which is a site of file sharing. The site can convert pdf format in to other formats where our readers can visualize, share and comment episodes on the spot. Scribd has the advantage of giving us statistics on each episode, readings, how much time readers spend reading an episode and the country of origin of our readers.
For readers who wish to download the episodes, we have our
Facebook page
with a tab called "episodes" where besides being possible to visualize the episode on the spot, without leaving the Facebook page they can download the episode.
At the moment Crimson Flower t-shirts and posters are being made to be offered as prizes in future contests that are being planned and events that we are going to participate in. Also, we are making a small introduction video for the graphic novel which will become available on a youtube channel, where there will also be a soundtrack for the graphic novel, composed of songs that are mentioned in the episodes.
In the future when the story is heavily advanced, we plan to join all episodes into a compilation and produce a limited edition Crimson Flower graphic novel in physical format.
5) Do you have any amusing stories about your wares? Also, have you had any media recognition.
The idea for Crimson Flower came from Diogo in an attempt to impress a woman by commenting a picture of the said woman that was on her Facebook profile. So in continuing this effort to impress the woman, the first episodes were written and posted on her profile. Another related story is that when shown the first episode, Joel envisioned the whole idea in a noir style in lines of Sin City since it reminded him of it. What became as a joke in conversations at bars with Heinekens, Coronas, and a Portuguese beer called 'Super Bock' in the mix, we started outlining the design, story and future of the graphic novel. They were fun moments, imagining the future of an idea that we both were excited about.
As for media recognition, we are still in the early stages. Crimson Flower is only six months into its life and the main media recognition is on an academic level, in universities where Joel studied, from our friends and teachers with links to design, marketing, publicity and cinema. We are making an effort to increase the awareness about Crimson Flower. We have a newsletter in English and Portuguese where we have a database of 370 people and entities. This database is comprised of not only fans of our Facebook page but also by designers, film directors, sites (national and international) related to comic/graphic novels and other sites of the world of arts. We choose very carefully our database with people/entities that are more inclined to this type of work, making it easier to our work to be recognized, helping us promote our graphic novel.
6) Your style is very reminiscent of Frank Millers 'Sin City' series of books. Can you please explain to me your reason behind this? And why you like this black and white noir style?
The reason behind our style being reminiscent of Frank Millers Sin City is because the first time I (Diogo) showed to Joel the first written part of Crimson Flower, what would later become our first episode, Joel upon reading it, it reminded him of the entry to the Sin City movie, "The Customer is Always Right". He told me that he envisioned Crimson Flower in a noir style like Sin City, something dark and with few colors that could be associated to the idea of a femme fatale. Also, being a fan of the movie, since we did not have any knowledge of Sin City until the movie was released, we both like the unique visuals that it has. We both like the black and white noir style because though it could be called as being simple, it has a unique feel to it, such as a person being seen partially in light and darkness meaning just like in real life, a person has more than just one side to them. The black and white style allows the reader to focus on what is important to us to pass on, using only colors on what we want to stand out giving it more meaning. It can carry just as much emotion and maybe more meaning than something in full colors.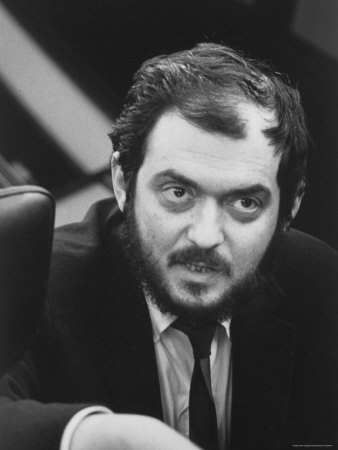 7) Who are your inspirations? Both artistic and story wise.
DIOGO: My inspiration story wise isn't anything specific, since I like mostly any kind of story as long as it is well written and has interesting plot twists. But I can say that when I think of a story, I try to make it as interesting as possible, to immerse the person who is reading in the characters so they can relate to them and actually put themselves in the characters shoes. The feeling of wanting to be something that we aren't and that we'll never be able to do, wanting to be the character.
JOEL: Artistically and in terms of image meaning, my inspirations are mostly influenced by cinema, where I highlight the directors Stanley Kubrick, David Lynch, Quentin Tarantino and Christopher Nolan. These are directors were nothing is made by chance, and where the disposition of elements, colors and environments have always a meaning and objective. It is this methodology that we want to apply in Crimson Flower, leaving nothing by accident. We want to enter the mind of the reader partially unconsciously to him, producing conscious emotions, thoughts and environments. We want to hook the reader to our graphic novel, our noir ambient and all the meaning it has while also using colors to create emotions.
8) If your main character was a 'singleton' looking for a 'date', who would that date be and why?
Crimson Flower is a bit of a man eater. She is a seductive woman, she knows exactly the effect she has on men and knows how to use it. She takes but hardly gives back, she's not the kind to go after a man, so she makes the man go after her. But if there was a man she could date, he would have to be challenging. This man would have to be true but deceiving at the same time, to let her think she's in control. He would have to have a deep personality with some mystery to keep her interested in looking for answers too.
9) If Crimson Flower has a message behind it, what would that message be, and why would you want to convey it?
Throughout history, women have been the ruin of some of the most powerful men. The message would be that all women have a "Crimson Flower" in them. Crimson Flower is in every woman that you know, there's always a side to a woman that a man never completely knows nor fully understands. Many men convince themselves otherwise, which in turn leads them to a mistake.
We want to convey this message because all men if looking closely at women, they can trace a bit of "Crimson Flower" in them. And apart from everything in life being a risk or chance, especially with women, there's always pain not far away. It's also a warning to men who read it.
Thanks for that Diogo Monteiro and Joel Silvestre, and I am sure that many of you out there in cyberspace will give them a visit on their Scribd or Facebook page. Trust me, it's well worth a click.
CRIMSON FLOWER - A NOIR NOVEL
Reviewed by
David Andrews
on
April 09, 2012
Rating: