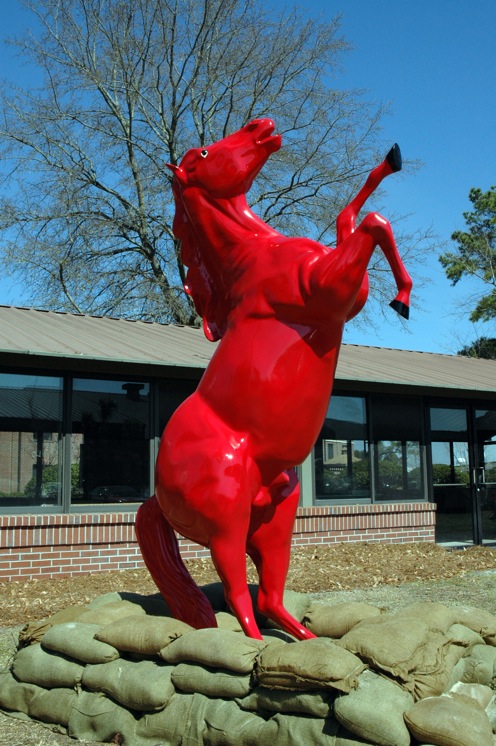 Sometimes it's a good thing to have some well focused direction with your work - up preferably. And that is why I admire my mate Clarence with what he has managed to do with his great pop-culture web site - Red Headed Mule. Just the other day he was telling me about what a kick he gets out of it. Here, check out this conversation we had whilst repeatedly punching a politician in the face with they're own ego.
Pop Culture Encyclopedia
1) In your own words how would you describe your website, RedHeadedMule?
It's a pop culture site with lots of geeky articles. RHM doesn't stick to one area: there are comics reviews, movie reviews, commentary about various things. I also like to do theme weeks: a few weeks ago it was game shows then Marvel's Avengers, and soon there may be more themes.
2) What are your own origins, Clarence, and what path did you take to get where you are today?
I've been dabbling with HTML since 1998. I made web sites about pro wrestling, Atlanta Falcons (who were Super Bowl bound that season) and I've also done some consulting. Last year, I also wanted to have a site that entertains and amuses people. I decided to start on a free web host and use content managing software I was comfortable with. Early this year I decided to go dot-com. At this point, I was only updating my
Twitter
and
Facebook
. Thankfully I had enough good ideas along with a helpful friend, Roshawn, to re-start the site on a better and paid web host.
3) Where did the name 'RedHeadedMule', and please describe your 'Redhead Mule of the Day'.
For those not familiar with American idioms, the name's taken from "beaten like a red-headed stepchild" and "beaten like a government mule". However, at my site there is NO endorsement of abusing anyone or any mules. The name's just me being weird and too clever.
'Redhead Mule of the Day', is a spotlight on a famous redhead/ginger with a video of a mule or something called "mule" appended at the end. These pages are not for bashing / hating anyone. Also, there will be no political or historically infamous figures featured.
Mules don't get primary focus because there aren't many famous mules in pop culture and there are many beloved (and photogenic) gingers.
4) What piece of music, movie, or object, would you say your website was like, and why?
For what I want out of the site, it's loosely played jazz music. I enjoy looking for ways to tease the reader.
5) If you could assign a smell to your site, what odor would that be, and again, why?
Imagine a well-groomed mule that groomed, bathed, dabs some cologne/perfume, then proudly goes to then becomes the center of attention at a party. Hopefully the resulting smell is pleasant.
6) If your site was a 'singleton' looking for a 'date', who would that date be and why?
I don't sexualize web sites, but the closest thing to a date would be major search engines, especially Google. Having search engines index your site means you've made it. That's how a web site "gains experience" to build readership, so to speak.
7) If there was one thing that you would want your readers to gauge from your site, what would that be an why?
That reading RHM is a worthwhile enough that readers will return to the site and also share links to articles. Why? Because I like to know that my efforts are not in vain.
So there you have it dear reader, my mate Clarence and his pop-culture site, RedHeadedMule. Now when you have the time please give it a click or three. Plus don't don't forget that you can follow this site on twitter, facebook, and gplus. Trust me, you won't be sorry.