So there I was, browsing through facebook, when I suddenly noticed a film that I really loved reviewed by some chap from New Delhi, India. "What would he know about this great Sergio Leone classic?" I mumbled under my breath. Before I then clicked onto the post in question, continuing to grumble like a git. However, once I read what was written, though and behold, I was proven completely wrong with my initial presumption. Here, check out this conversation I had with my new New Delhi pal, Muztraza Ali, just to see why.
1) What are your own origins Murtaza? Plus what path did you take in life to get to where you are today?
I was born and brought up in New Delhi, India. Presently, I am doing my MBA in Marketing Management from Delhi Technological University. Except for the six months that I had to spend in Ahmedabad and Chennai (as part of my on job training post B. Tech), I have hardly been away from my hometown for more than a week, at a stretch.
There was a time when I aspired to be an active performer. But after reading "Confessions of a Born Spectator" by my favorite poet, Ogden Nash, in my high school, I finally learnt to acknowledge the perks associated with the life of a spectator and so decided to become one.
2) What inspired you to create your blogsite, 'A Potpourri Of Vestiges.com'?
My penchant for cinema is the real driving force behind my blogsite. Besides, I always thought masses don't give cinema the importance that it deserves and often treat it as a mere mode of entertainment. Whereas the fact that cinema is the strongest means of communication (because the message reaches everywhere and to everyone) ever devised is always overlooked. The underlining purpose of 'A Potpourri of Vestiges' is to acquaint the masses with the realm of cinema; especially as the ultimate medium of human expression.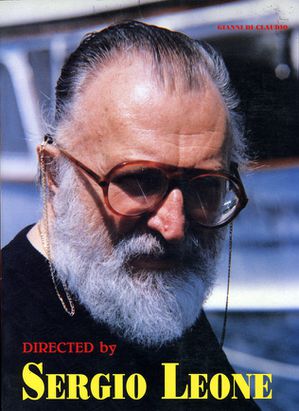 3) Have you had any acknowledgment from the media or any other noted sources?
2012 was a very special year for 'A Potpourri of Vestiges'. During the course of the year we accomplished several feats. We not only hit the 100K and 200K counters but also bagged the "Blogger of the Fortnight" award from Winchimes. Indian top blogs showcased our blog in its eclectically chosen list of Top 50 Indian blogs. A Potpourri of Vestiges features among the top blogs in the indiblogger network with an indirank of 85 (on a scale of 100).
4) If 'POV' was a a piece of music, what would it be and why?
Wow! That's an interesting one! I am no aficionado when it comes to music. But I do love the music in films of Stanley Kubrick, Sergio Leone, David Lean, Andrei Tarkovsky, and Krzysztof Kieslowski. I am a great admirer of Ennio Morricone, Nino Rota, and Hans Zimmer. I believe music and cinema share an intimate relationship. Cinema, like music, on those rare occasions when it manages to strike all the right chords, can make mortals dance to its tunes. But unlike music, which can only impact a living being viscerally, cinema, with its boundless scope of influence, can just not only permeate viscerally, but can also hold sway over the intellectual faculties with similar ease.
In other words, cinema can vicariously satiate to the fullest the human needs and desires: whether known or unknown, open or latent. But, it's the synergy created by the combined effect of music and cinema that's absolutely divine.
5) If you could get any celebrity – either living or dead – to promote your site, who would you get, and why would you want to choose this particular person?
Either Mickey Mouse or Donald Duck would do. Because I believe that it would be quite difficult not to take them seriously.
6) What smell would you say best represent your site, and why would this be the case?
It has to be my favorite aroma: the soothing smell of the wet soil after the first summer rain.
7) Off the top of your head, can you name your top five favorite movies of all time?
My Top 5 would be:
1). Ran (1985), Directed by Akira Kurosawa
2). Stalker (1979). Directed by Andrei Tarkovsky
3). Dersu Uzala (1975), Directed by Akira Kurosawa
4). Solyaris (1972), Directed by Andrei Tarkovsky
5). Eyes Wide Shut (1999), Directed by Stanley Kubrick
8) Same question at above, but you top five worst movies of all time?
Well, I really have a bad memory when it comes to remembering the films that I dislike. In fact, I hardly rate the movies that fail to impress me. Anyway, some of the recent bad ones that I can think of are all from Hindi cinema. Such as:
1). Dabangg (2010)
2). Singh is Kinng (2008)
3). Tees Maar Khan (2010)
4). Om Shanti Om (2007)
5). Housefull (2010)
9) If your site had a motto, what would it be?
One movie a day keeps the doctor away!
Ha! And so say all of us, buddy Murtaza. Now you know what you have to do when you've got the time, right dear reader? Check out A Potpourri Of Vestiges today! Plus don't forget to follow Ali on facebook, twitter, and G+. Trust me. I'll be an experience you'll never forget.
A POTPOURRI OF VESTIGES - A MOVIE A DAY, KEEPS THE DOCTOR AT AWAY
Reviewed by
David Andrews
on
March 08, 2013
Rating: