Now I'm sure you will agree with me when I say that the subject of murder is a very horrid subject to meditate on. However, at the same time, I'd say that it's also a very intriguing one too; especially if you watch this very polished 60 minute documentary made in 2013, starring my great mate, Professor David Wilson.
The Bus Stop Killer: Milly Dowler, Her Murder and the Full Story of the Sadistic Serial Killer Levi Bellfield
THE STORY:
Lock up your daughters, folks, the Dale Winton of criminology is back. Professor David Wilson is his name, and figuring out if a connived killer has killed before is his game.
Well, not 'game' per say. Rather a documentary called 'Killers Behind Bars', which is a Channel 5 television program jam packed with archival footage, stock-photography, and pre-recorded interviews, so David can present his findings in a bold yet direct manner.
Furthermore, the murderer under Mister Wilson purview this week is none other than Levi Bellfield, and is the main reason why he speaks to the following people who knew of his past crimes. Barrister: Mark McDonald. Visual analyst: David Arnold. Journalist: Richard Savile. Doctor: Robin Chapman. SIO: Collin Sutton. Levi's ex-flat mate: Peter Rodriguez. Levi's ex-girlfriend: Joe Collins: Plus one of his victims who thankfully got away from him: Adel Harrison.
What now follows is a basic breakdown of how his show plays out:
Who is Levi Bellfield? To some people he was a small time burglar that grew up on a council estate in South West London. To others he was either a bouncer at a night club, or a manager of a car clamping business. Yet, to some more, he was a bully that had a very strange hatred towards women with blonde hair.
What crimes did he commit? Between 2002 and 2004, Levi murdered one girl, two women, and was charged for assaulting another that managed to escape his grasp.


Who were his victims?
Milly Dowler -- a 13 year old girl from Walton-on-Thames, who disappeared coming home from school in 2002, only to be found six month later beaten to death in a remote part of Hampshire.
Marsha Louise McDonnell -- a 19 year old woman from Hampton who died in a hospital sometime in 2004, after being beaten on the head once she got off of a bus at Kingston Upon Thames.
Kate Sheedy -- a 18 year old woman who miraculously survived being run over in Isleworth on the 28th of May, 2004.
Amelie Delagrange -- a 22 year old French student who was found beaten to death at Twickenham Green on the 19th of August, 2004.

What was Levi's Modus operandi? (1) The locations of his crimes were mostly in spatial and somewhat secluded areas. (2) He murders his victim's by focusing his brutality towards their head and facial regions. (3) He commits his crimes whilst driving around in his car. (4) All of his victims are blond-haired attractive females. (5) Most of his attacks appear random and without any rhyme or reason.


Once David has presented his findings to his students, who does Adam -- a member of his class -- surmise Levi has also killed? Well, there's two sets of people actually. Firstly, there is the 26 year old hospital worker called Melanie Hall, who disappeared coming home from a night club in Bath on the 9th of June, 1996, only to reappear dead -- thirteen years later -- in Thornbury, South Gloucestershire. And secondly there's Lin, Josie, Lucy, and Megan Russell, who were all savagely assaulted in a botched robbery attempt made in 1996. Please note: Josie was the only survivor of this brutal attack.


Can David prove Adam right? Now in the case of 'Melanie Hall' there is a good possibility that Levi could have killed her, because of the way she died, plus the fact that he did travel to Bath during the time she disappeared. However, in the 'Russell' case', although David can shed some doubt about the person who was convicted of killing them -- Michael Stone -- in the same breath, he can't satisfactory prove that Levi did it either.
Result: 50 - 50
THE REVIEW:
Off the bat, please let me just state for the record that I am very happy to see '
Killers Behind Bars
' back on the old goggle box again. Being a fan of the previous series -- plus of Mister Wilson his good-self -- I was once more swept down crime alley by the great man in question, who -- as per usual -- conveyed that some killers have killed more than we originally thought they did.
However, one of the things I thought this particular episode was sorely lacking; was a much more fuller 'back-story' on this week's intended subject -- Levi Bellfield.


Now please don't get be wrong, crime fans; a good portion of this show did illustrate what Levi was like through the eyes of the people who knew him. Yet, whilst saying that, what wasn't 'put on show', was his early life, the 'real reason' behind his motives, plus a much more defined 'character portrait' either. Moreover, I would have liked to have also heard a little bit more about how this 'nutter' was caught in the first place.
Still, apart from these niggling gripes, by in large this was a fairly decent documentary to watch. Plus it had a very nice way of conveying that sometimes justice is as blind as a serial killer who solely targets women with blonde hair.

Well, I'm sure you know who I am referring to if you've watched this program. Because it does look like the police have stitched up Michael Stone, doesn't it? Furthermore, from 'Killer Behind Bars' perspective, it appears that Mike has been singled out because of his... errr... alternate demeanor as well.
But then again this program could be completely off the mark. It could all just be a case of too many lunatics and too many theories to satisfy both the courts, the victims, their families, and anybody else who follow these types of crimes.


I'm sorry Professor David Wilson. In my own opinion you did a very good job of proving that Levi killed more people then we originally thought he did, yet, at the same time, this show didn't have that deeper 'insight' needed to give the overall package that little bit of... errr... je ne c'est quoi.
See you next week, pals.
KILLERS BEHIND BARS - LEVI BELLFIELD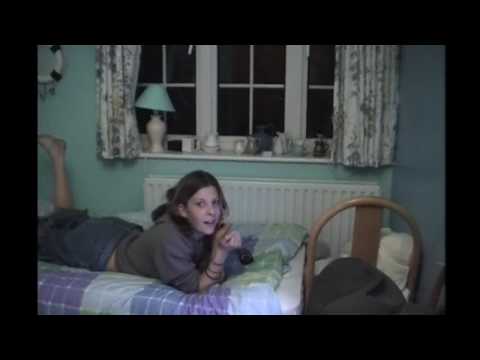 Reviewed by
David Andrews
on
March 18, 2013
Rating: