It's fairly safe to say that some people are born mad, where as other people are driven mad by the path life steers them. Now is that true? False? Or something completely different? That's what I want you to ask yourself when you watch this 60 minute documentary made in 2013. Trust me, crime fans. It's a real eye opener I can tell you.
Killer in the Shadows The Monstrous Crimes of Robert Napper
THE STORY:
In this episode of 'Killers Behind Bars', the most animated criminologist known to humankind, Professor David Wilson, once more tries to do what he does best -- figure out if a convicted killer has killed more than we first thought.
This time though, the killer is a paranoid schizophrenic called Robert Napper, and David carries out this daunting task by lavishing this program with stock photography and archival footage, before travelling to
South London
and interviewing a number of people who knew of his crimes. This includes people such as Detectives: Christina Smith, Barry Porter, Ron Turnball, and Vincent Wright. Forensic Artist: Steve Driver. Plus the partner of one his victims: Conrad Ellam; someone who discovered one of the bodies: Michaela Murray; and an eye-witness named Patrick too.
What now follows is a basic run down of how this show plays out:
Who is Robert Napper? Now it's pretty safe to say Robert's early life was very arduous to say the least. His father was very abusive to his mother. He was placed in foster care and underwent psychiatric treatment for a number of years. Plus he himself was molested by a family friend whilst on holiday. All of this happened to him before he was even 14 years old.
What were his crime? Including an offence he was convicted for with an airgun in 1986, between 1992 and 1993, Robert also brutally killed two women and one small child.
Who did he kill?
On the 15th of July, 1992, he savagely stabbed and killed Rachel Nickell, a 23 year old mother of one, in front of her two year old son on Wimbledon Common.
On the 3rd of November, 1993, he sexually assaulted, stabbed, and killed, Samantha Bisset, 27, in her own home in Plumstead, before smothering her four-year-old daughter, Jazmine, to death. Afterwards, he took away a part of her dead body as a trophy.
What was Robert's Modus operandi? (1) All of his attacks were premeditated, unprovoked, and involved him sexually assaulting his victims before killing them. (2) Each of his chosen murder locations were situated in rural suburban areas, and were secluded by trees or foliage. (3) His victims were all female. (4) His weapon of choice was a knife, which he used on his victims in a very repetitive and savage manner.
How was he caught? Robert's fingerprints were discovered in Samantha's flat by the crime scene investigators, leading the police to arrest him and then figure out that he also killed Rachael previously. Currently, he's residing at Broadmoor high-security psychiatric hospital, alluding to the fact that he may have murdered more women than first thought.

Once David has presented his findings to his students, who does Grace -- a member of his class -- surmise Robert has also killed? In between the Rachel and Nickel murders, she's managed to uncover two possible victims. Firstly, there's a 47 year old business woman called Jean Bradley; who was stabbed to death not so long after getting off the train in Acton Town, West London. And secondly, there's 16 year old Claire Tiltman; who was savagely stabbed to death whilst walking through an alleyway in
Greenhithe, Kent
.
Can David prove Grace right? Although the geographic location isn't a perfect match in Jean's case, there is a possible connection to Robert's involvement, thanks to modern day photo-fit techniques. Furthermore, in the case of Claire -- yes -- it looks like he did it; and this is backed up by the 'Enigma Project', which is a special operation task force set-up to pair unsolved cases to current convicts.
THE REVIEW:
I remember working at my Uncle's shop in Roehampton when I first heard about the grizzly murder of Rachel Nickell. And just like the rest of the nation -- I'm sure -- I was very shocked and flabbergasted by this very tragic news.
'What happened?' I yelled. "In front of her child's eye's" I continued.


As time passed though, my view on this matter changed slightly, because the
South London
locals told me and my Uncle how the police were picking on their then suspect, Colin Stagg, and how he was being used as some sort of hapless victim in their war of figures and results.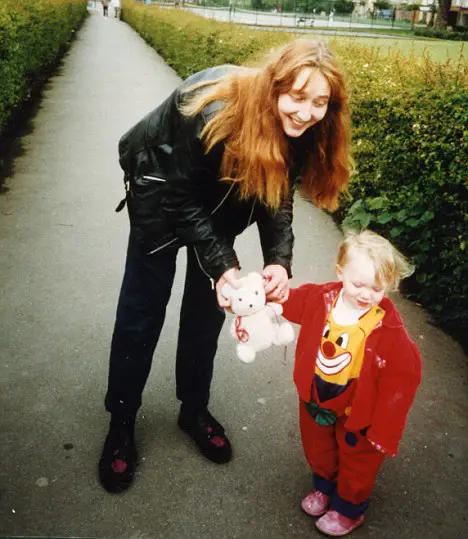 Now did I believe them? Well, I don't recollect if truth be told. My mind was more rooted on Rachel's poor young child, who I thought would one day grow up to be some sort of
Batman
figure, and avenge his mother's death.
Yeah. Honestly. That's what I thought then. And now, after watching this particular episode of 'Killers Behind Bars', I'd say that my mind is still in the same vein, yet has altered to a degree.
You see, me being a past commuter from South East London to South West London -- just like Robert Napper was -- I can piece together fairly well what route he might have taken from one place to the next. He must of wrangling his way from Connex South Eastern to the Northern Line, then jumped from train to bus to urban parkway to commit his sordid deeds. Furthermore, throughout his yo-yoing route, he must have also thought and thought and thought what he was going to do too.
Well, let's face it. Depending on the breaks, it must have taken him about an hour and a half from point A to point B, thus giving him ample time to choose his victim, trail them, and then... err... you know.


However, the one thing this episode does not really elaborate on -- as per usual -- is Roberts true motives. It talks about police incompetence and numerous forensic techniques employed, yet it still leaves out the one thing I always like to hear from crime shows such as these -- 'the why'.
Granted, maybe this show can't explain 'the why'. Heck, I don't think Robert could explain 'the why' either. Nonetheless, it would have been nice if this topic was addressed somehow, just to stop me moaning about it time and again in my '
Killers Behind Bars
' reviews.
Wait a minute! Maybe I've stumbled onto Roberts 'raison d'etre' without even thinking!
Robert is a creature of habit, right? And he repeats his warped behaviour time and again due to his own hard and brash upbringing, compiled with a perverted logic which is all to do with order, chaos, plus the opposite sex (Well, he didn't kill Rachel's little boy, did he?). Moreover, I have a strange inkling that his relationship with his own mother plus his Aspergers syndrome, are both accountable for his 'malfunction' as well.
Now what do you think, crime fans? Am I 'on point'? Or should I have stuck to helping my Uncle out in his shop in Roehampton?
See you next week.
KILLERS BEHIND BARS - ROBERT NAPPER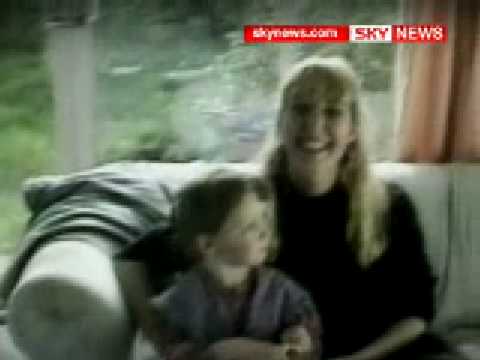 Reviewed by
David Andrews
on
April 01, 2013
Rating: