Have you ever had to look after children before? Yeah? You have! It's a right drag, isn't it? You've got to feed them, clothe them, water them, and then put them to sleep, without any help from the Director: Walt Becker; or the Actors: Robin Williams, John Travolta, Kelly Preston, plus Seth Green. Especially in 2009, and for about 88 minutes.
Old Dogs
THE STORY:
Just like an unwanted tattoo, several years ago, good-time gal, Vicki Greer (Kelly Preston), had a quick fling with the marketing executive, Dan Rayburn (Robin Williambes), whilst he was out celebrating his recent-divorce with his best-friend come business-partner, Charlie Reed (John Travolta).

So guess who Vicki asks to look after her two children -- today -- on the eve of being sent to prison for a short duration?
Maybe her best friend Jenna (Rita Wilson) perhaps? CRACK! OUCH!
No? Oh! OK then. Scratch that. How about the man who did not know anything about his children's existence with Vicki until this very moment? Dan Rayburn. Who is currently midway through a business deal with some Japanese investors, with Charlie plus their junior partner, Craig White (Seth Green), by his side.
Huh? What's that you say; dear reader? Can Dan do this? Is he able to close this deal, and take care of his newly discovered kin at the same time? Furthermore, can he also take them to a summer camp and get to know them without getting into mischief in the process?
Well -- to put it bluntly -- no -- not really. But that doesn't necessarily mean Dan and Charlie don't try their best of course! Fixing up and moving into Charlie's apartment when Dan gets thrown out his. Before mixing schedules and arranging outings, with some amiable assistants from their ever giving pharmaceutical cabinet.
Still, that's most probably why what next transpires comes into play when a couple of reluctant babysitters mistakenly take a trip into the unknown. As a father gets a puppetry boost - mothers suddenly come home to roost - Japanese investors get in the way - and marketing executive's manages to reconnect a family at the very end of the day.
THE REVIEW:
Now like many of you, I'm sure, I've been a big fan of both
John Travolta
and
Robin Williams
since before I can remember. On the television they've always managed to make me laugh, whilst on the big screen they've always managed to make me smile. Constantly strutting their stuff to their own good-natured beat, perpetually striving upwards and onwards with every film they've made.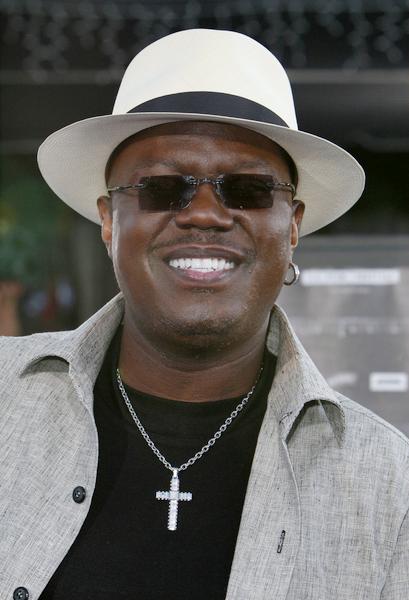 However, where 'Old Dogs' is concerned... errr... no... they've had a bit of a trip. But prior to me telling you what I mean by this, dear reader, here, check out these filmic facts first. (1) 'Walt Disney Pictures' released this £35 million dollar buddy-comedy on
the 25th of November, 2009
, eventually making back $96.7 million dollars at the box-office. (2) Originally this film was going to be released one year before to its eventual release date, but by whim of fate, it was postponed three times along the way. The first postponement was due to the untimely death of one of its actors, Bernie Mac. The second postponement was due to the accidental death of John Travolta's and Kelly Preston's son, Jett Travolta. And the last postponement was due to Robin Williams requiring major surgery. On a side note: This film was dedicated to the memory of Bernie and Jett. (3) Apart from the one or two scenes shot in
Tokyo, Japan
, the majority of this movie was shot on location throughout
America
. In
Connecticut
, these included: Bridgeport Harbour Yard,
Greenwich
,
Norwalk
,
Redding
, and
Stamford
. In
New York
, these included: Grand Central Station, both Terminal's 4 and International at
JFK
Airport
, plus Shea Stadium. In
New Jersey
, this included:
Hoboken
; and in
California
, Santa Ana Zoo. (4) There is one geographical error in this film. Even though
Burlington
is situated in the city of
Vermont
, there is no actual
Burlington
zoo as depicted in this film. (5) At the '30th Golden Raspberry Awards', this comedy was nominated in four different categories. Kelly Preston for 'Worst Supporting Actress'; John Travolta for 'Worst Supporting Actor'; Walt Becker for 'Worst Director'; and the film for 'Worst Picture'. Thankfully, they lost in each of these nominations. (6) I'm afraid to say that this comedy was slated by the filmic elite. The 'Orlando Sentinel' said that it was 'badly written and broadly acted'. Whilst the 'Chicago Daily Herald' stated that it 'should be put out of its misery'. (7) Considering that this film was not a critical success, it did become a very lucrative commercial success not so long thereafter. It made back three times its budget at the cinemas alone, before earning even more income on its DVD sales.
OK. So have you taken in what the critics have said about 'Old Dogs'? As well as how it had a somewhat mournful time getting onto the big-screen in the first place? Yeah! Good. Now it's my turn, dear reader. Once again in bullet-point form: (1) In my opinion, the conceit for this production was a very good conceit. Conceptually, it's about a lonely man who's recently discovered he's got two children, prompting him and his best friend to try their hardest to connect with them amongst strained circumstances. However, I'm afraid to say that this film loses this conceit within a sea of jumbled narrative and forced humour. One minute Robin's character tries to be his kid's Dad. The next minute a sub-plot rears its ugly head. After that John's character tries to hit on a pretty lady. And so on, and so on, and so on. Again, and again, and again. Nah! For my own tastes this does come across as too substandard by nature, and too child-like and predictable by default. Shame. A real-real shame. (2) Now where the humour in this comedy is concerned, all in all it's a pretty hit and miss affair. Certain gags were laugh out loud funny and drove the plot. Whereas other gags were yawn-some drudgery and didn't. 50-50. (3) OK, I know that this must sound very predictable for this very predictable film, but whenever Robin and John were on the screen together, I couldn't help but feel a warm glow inside me. Moreover, Robin did his best when he was playing the more emotive scenes, and John did likewise when he was in Gigolo-mode. Also, I did feel that the kids were very good too. Almost natural and not hammy (4) Although Seth Green was relegated to the aloof Japanese sub-plot -- which never really added anything special to this adventure -- by in large he didn't do a bad job with the role he had. Hamming it up when he needed to. Whilst trying to maintain a semblance of consistency throughout. (5) One of the nice little touches this film has on offer, were those great guest cameos sprinkled all the way through it. Justin Long and Matt Dillon were a blast as the scoutmaster and the scraggly looking Dad respectively. Dax Shepard and Luis Guzmán were a hoot as the 'Child Proofing Duo'. Plus Bernie Mac -- may God rest his soul -- was as charming as ever.
Overall, I found 'Old Dogs' to be just like an 'Old Dog'. A bit silly at times. A bit smelly at others. But in general, always well-natured, and trying it's best not to shit on the carpet whenever the need arose.
OLD DOGS
Reviewed by
David Andrews
on
May 06, 2013
Rating: