Everyone remembers choose your own adventure books from childhood. Though these books may seem cheesy and outdated in retrospect, with these simple works, children began to take charge of their literary destiny. Choose your own adventures may have long since relegated to the realm of children's things. But there are now more opportunities for readers to take charge of their books and comics than ever, such as DC's recent announcement of an online comic platform for a "choose your own adventure" style multiverse.
Changing Up Traditional Comics
Choose you own adventure books and comics are a fantastic chance for readers to not only take charge of their reading experience but also to change up their reading experience each time they pick up their comic. One series brought back the popular trend and fully incorporated the
choose your own adventure
genre— the Vertigo series by Mike Carey. This well-known adventure and supernatural writer took the genre and made it something more sophisticated and adult while maintaining the fun and whimsy that comes with it.
Carey is one author that is not afraid to push the boundaries of what is normal and accepted in both the literary and comic spheres. This comic has the ability to both challenge the reader and make them feel as if they are part of the story. Though a good comic has the ability to draw the reader in no matter what, "
The Unwritten #17
" is a comic that has the ability to draw in even the most unyielding reader. With the popularity of this comic, fans are asking themselves, "When is the next CYOA comic coming out?"
Mike Carey. Photo by Wikimedia
Commons user Nightscream
Are 'Choose Your Own' Themes the New Thing or Just a Fad?
Though it may seem as though choose your own adventure comics are nothing more than a fad that will come and go quickly, DC comics has announced an innovative new format for their online comic platform. With the new DC2 Multiverse, readers can choose their own adventure with famous characters like Batman and Robin effectively changing the storylines that have been in place for decades. With the online platform for these comics, the possible storylines are potentially endless. DC2 will launch next year to a large hoard of eager fans ready and willing to try out this new choose-your-own format. For those looking to capitalize on this online comic genre,
verizoninternet.com
is a great place to start when it comes to finding a great Internet connection.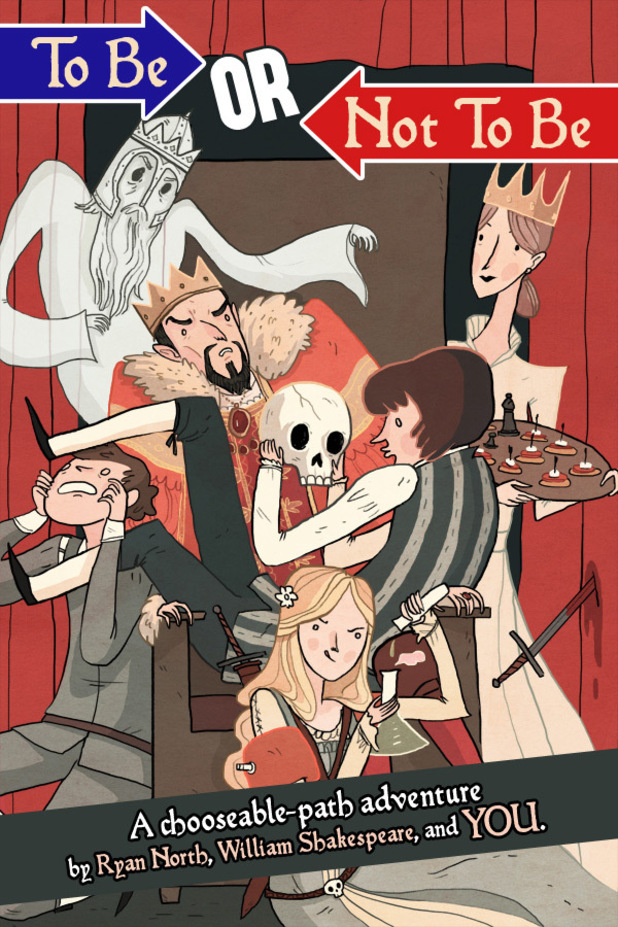 Graphic novels aren't the only ones cashing in on this resurrected fad. This past December, Ryan North broke the record for most-funded publishing project ever on Kickstarter. He pitched a choosable-path style version of Shakespeare's "Hamlet" with hilarious additional content. The project was a wild success and raised more than $580,000.
What's more, Fox bought the rights to the original "Choose Your Own Adventure" franchise earlier this year and plans to create a cross-platform "four-quadrant action-adventure franchise," according to the Hollywood Reporter. So, the question is, how can you make a CYOA story into a movie? Turn to page 42 to see what happens next...
THE RESURRECTION OF 'CHOOSE YOUR OWN' ADVENTURES
Reviewed by
David Andrews
on
October 21, 2013
Rating: