Its a little known fact that the Francis Ford Coppola crime-classic,'The Godfather', all kicked off because of a bloody attorney. Literally a bloody attorney. And do you know what? You could say exactly the same thing about 'Life Tracker' too! A great independent production created by my great mate Joe, who I spoke to only the other day, whilst slapping law in the face with a wet-fish, KA-POW!
Life Tracker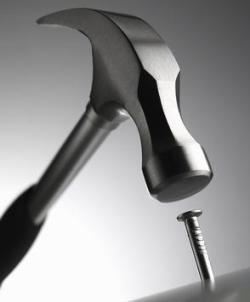 1) What are your own origins, Joe? Plus what path did you take in life prior to getting to were you are today?
I started acting in High School. I got a scholarship for Shakespearean performance in Southern Utah University which hosts one of the top Shakespearean festivals in the world. Unfortunately, the money was only good for a year, and I couldn't afford it otherwise. I then went on to complete the Studio Programme at the Royal National Theater in London, and ended up in New York City and New Jersey.
My uncle owned a construction company in NJ, and he taught me how to actually make a living (which art was not doing) by bounding nails. Slowly but surely I acted my way from NJ community theater to nationally touring children's theater out of NYC. While on the road I wrote my first screenplay (it's terrible) and I fell in love. Fast forward to today, and I'm in Film not theater (although I'd love to go back every once in awhile), and I'm behind the camera instead of on the stage.
2) What inspired you to form 'Ginger Beard Films'? And is your beard naturally ginger, or do you use some sort of enhancements?
My wife's maiden name is BEARD. I have a 2 year old son and he's a ginger like his dear old dad. So, GINGERBEARD is a reference to my actual ginger facial hair, plus my Ginger BEARD (wife's name) is a reference to my son.
3) How did the film 'Life Tracker' come about?
I was trying to raise funds and talent for another film called 'VIRAL' and it was simply out of my budget range. My attorney suggested going out with something smaller first. I'd been toying with the ideas behind 'Life Tracker' for some time, but this was a good kick in the butt to get it done.
4) In your own words how would you describe this film?
'Life Tracker' is about how three friends deal with knowing their biological future. The technology that gives them this info can't predict lotto numbers for next Tuesday, but it can tell them if and when they'll be sick or break a bone, etc.
Then comes the catch 22 -- or -- if I learn my future, can I consciously put myself on a path towards that future or would it have happened anyway? When the characters in LIFE TRACKER are faced with knowing specific info, including a world wide epidemic of people learning their 'death dates,' that's when the gloves come off.
5) If your movie omitted a smell, what odor would it be and why?
Hmmm. It would smell like a library. The library isn't in itself a wonder of the world, but the ideas contained within have the power to unlock thought and conversation far beyond the walls of the building.
6) If you could get a known celebrity – either living or dead – to promote your flick, who would you chose, and why would you want this particular person?
I would have to go with people who are known for thought provoking science fiction, like: Isaac Asimov, Ray Bradbury, or Gene Roddenberry. If I was looking more into the film world, I'd have to pick someone like Christopher Nolan, Michel Gondry, or Charlie Kaufman. These are all people I look up to and respect.
7) What were the main obstacles you had to contend with?
Like most filmmaker at the start of their career, my biggest problem was money. You have to get enough people to believe in you by backing your vision with actual dollars. It's a snowball. I hope this one rolls down the hill and the next one can be a little bigger.
8) If 'LT' had a motto, what do you think it would be?
"Would you want to know?".
Yeah. I think that I'd want to know. Don't you, dear readers? Yeah? You do? So don't just sit there, go on, click on the links provided. And check out Life Tracker
today.