Can you guess what rock and roll legend of yesteryear: (A) Shared a middle-name with his father. (B) Came fifth in a talent contest, singing the song, 'Old Shep'. (C) Made a $4 record for his Mum when he was eighteen years old. And (D) Failed to get into a gospel quartet named 'The Songfellows'. No. It wasn't Mariel Hemingway, silly. It was the King, baby. As seen in this 60 minute documentary made in 1998. Thank-you-very-much.
Elvis :
The Guide
-
The Music
-
The Performances
THE STORY:
In this narrator-driven feature about the King of Rock and Roll,
Elvis Presley
, we are presented with archival footage, stock photography, numerous pre-recorded interviews, and quite a lot of answers about the good man himself.
Here, check out some of these missives for the low-down of what this program has on offer.
When and where was Elvis born? On the 8th of January, 1935, in a humble 'shot-gun' cabin located in Tupelo, Mississippi.
Who were his parents? Vernon and Gladys Presley. A couple of farm-workers that had to travel around a lot to find work.
Who were Elvis's musical inspirations? After spending some time in a black-section of town called 'Shake Rag'; he became inspired by such Negro performers as Little Richard, Muddy Waters, and B.B. King. Also, his love for Gospel music guided his wares as well.
Did the public go for Elvis when he cut his first record? Well, it all depends on your perspective I suppose. If you were a kid, you might've been enamored by his first song -- 'That's All Right' -- because of its rhythmical beat. But if you were a part of the more 'conservative crowd', you might've hated this song for its 'ethnic underpinning'.
Did Elvis have better luck 'on the road'? Again. It depends on your perception. He was fairly well received at the 'Louisiana Hayride' musical festival, whilst at the 'Grand Ole Opry' he was told to stick to his day job, driving a truck.
When did Elvis's manager, Colonel Tom Parker, enter his life? Tom first administered to Elvis's business affairs in 1955; and from the get go, curbed his career for the better or for the worst. No comment.
What was Elvis's movie career like? Mixed to say the least. Although his first couple of films hit the box-office big time, over time, the Colonel's intervention made his wares very formulaic by default.
What happened to Elvis when he was drafted to do his national service? Not only did he have to deal with his new life in the Army, but Elvis had to also contend with loosing his overprotective Mother, Gladys, as well as forming a new relationship with a young lady called Priscilla.
Priscilla? Yes. Priscilla Ann Wagner. The pretty young Brooklyn belle who he eventually married, had a child with, and then divorced when their relationship started to become strained from external pressures.
Oh, dear! How did Elvis react to that? Badly I'm afraid to say. Moreover, because of his failing health and dip in his career, Elvis started to take prescription drugs to get back in shape again. He also looked toward another source for his recovery too -- Christianity -- plus other religious faiths thereof.
Did any of this do him any good? No. Not really. Elvis died of a drug overdose when he was 42 years old, leaving his declining estate -- including his home, called 'Graceland' -- to his kin.
And where they able to keep his memory alive? Well, after a bit of Rock and Rock in all of their respective lives, Priscilla, and Elvis's daughter, Lisa, made good in the end.
Never the end. Say no more.
THE REVIEW:
Before I sat down and watched 'Famous Families - The Presley's', like always, I went to my very own personal Elvis expert -- also known as my cousin Jimmy -- to see what he had to say about this show. Now in all honesty he wasn't very kind about it really. Calling it a 'very superficial program', that had no 'real detail' in it whatsoever. Then, he started to hack it to bits. Stating what it missed out on, plus what it should have expanded on as well.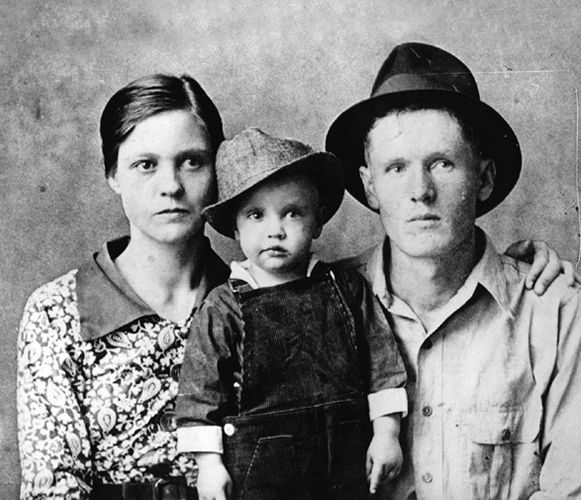 However, when I eventually got around to watching this documentary myself, not only did I discover that Jimmy was correct with his assessment, but on a visceral level, this said same visual recount did highlight something to me that I never thought about prior to watching it -- Elvis's bi-polar career.
Today we all think of Elvis as some sort of 'King Midas' figure. Transforming whatever he touched into gold with the merest quiver of his lips. But it wasn't like that at all, was it? It was a very chequered career path if truth be told. With ups and downs, plus dips and valleys, that paved the way for whatever musician tried to follow in his high-kicking footsteps not so long thereafter.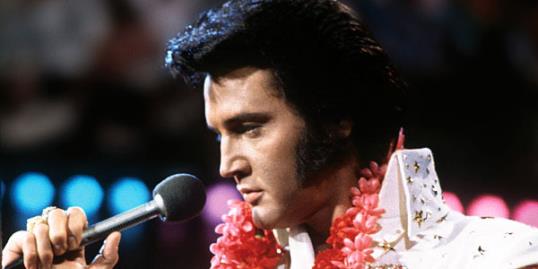 Well, it's pretty safe to say that if it wasn't for him, there would have been no musician come actor hybrid, no ass-jiving, no quiff, and no popular ethnically diverse music either. Furthermore, if you try to comprehend what this means in very real terms, there would have been no
Beatles
, no
RnB music
, and none of these facts for you to read: (1) When Elvis was in the Army, he gave his paycheck to charity, and he bought his colleagues clothing and electrical appliances, from the goodness of his own heart. (2) Its a little known fact that Elvis was a distant relative to both Presidents Abraham Lincoln and Jimmy Carter. (3) To impress the ladies, Elvis always liked to splash on himself his favorite aftershave -- Brute. (4) Elvis's real hair color was brown, not black. He dyed it regularly when he started to become famous. (5) Did you know that the aforementioned Mister Presley named his manhood 'Little Elvis'? (6) Amongst the many-many different Elvis impersonators out today, I've personally seen: Black Elvis's, Mexican Elvis's, Infant Elvis's, Disabled Elvis's, Oriental Elvis's, Jewish Elvis's, Mediterranean Elvis's, Asian Elvis's, and a Lesbian Elvis too. (7) According to Forbes Magazine, Elvis is currently one of the highest-earning dead celebrities around today, with a financial income of approximately $55 million dollars per year. (8) Elvis's breakthrough hit came in 1956 with the song, 'Heartbreak Hotel'. The creation of this song was allegedly inspired by a newspaper article about a local suicide. (9) Even though the eleven year old Elvis Presley really wanted to buy a rifle, his Mother managed to convince him to buy a guitar instead. The rest is now history.
Oh! Sorry. I got a bit sidetracked there, didn't I? But if I may justify my slight diversion, folks, you have to remember what my cousin Jimmy said previously -- 'Famous Families - The Presley's' had no 'real detail' in it whatsoever. Therefore, I tried to fill this gap with some additional trivia, just to abate my own under-worked mind.
No? You're not buying it? Fair enough. I understand. I just hope that you also understand that this documentary isn't a bad-bad documentary either. It's like a beginners guide to Elvis, with a slightly above average production value, a couple of nice incites thrown in for good measure, and all cobbled together with a timely tale of the rise and fall of a legend. Don't you agree my Rock and Roll friend?
Nuff said. The reviewer has left the building.
THE RATING: B-
FAMOUS FAMILIES - THE PRESLEYS
Reviewed by
David Andrews
on
December 17, 2013
Rating: