Before the Demon Trigon became an actual demon, he once worked as a studio executive at a prestigious Hollywood talent agency. Huh? What's that? You think I'm lying? Well, if you don't believe me, just ask Scott Lobdell and Eddy Barrows, but not in front of the Publisher: DC Comics, in June, 2013.
Using GENERAL terms, answer the following 4 questions about this STORY entitled 'Dark Titans'.
WHAT'S THE MAIN THRUST OF THIS TALE: According to Beast Boy, he and Red Robin have to break Trigons hold over the Teen Titans, and then banish this demon-spawn back into whatever hell he came from.
ARE THE MAIN OBJECTIVES ACHIEVED: Errr... Yes and no really. Yes: Trigon does make tracks. And no: he's not gone for good.
ANYTHING ELSE HAPPEN: Amanda Waller turns up for cleaning duties, just before a new member joins the team.
HOW DOES THIS STORY END: With Red-Robin going, OUCH! With Raven going, PA-PA! And with Bart going, HELP!!!
As much as I loved reading Beast Boys jovial plot-recap on the very first page, what I loved even more, was when Bart's real name was uttered on the second to last page!
I mean -- 'Bar Tor' -- what could that specific familial designation possibly imply? He's somehow related to the Swedish Wrestler, Tor Johnson, from the b-movie classic, '
Plan Nine from Out Of Space
'? Or could it be something else I might surmise during my conclusion? Hmmmm.
What are the BEST bits about this issue?
(+) The stand-out scene for me in this issue was when Red-Robin stabbed Trigon threw the head with his wings. Wow! What a sight for sore eyes that was! (Please don't excuse the obvious pun). I literally dipped forward in my seat when that splash-page shocker suddenly surfaced. It was... coff-coff... bloody amazing.
(+) The Beast Boy / Red-Robin team-up in this adventure was just magical to follow. In fact, it was so good; I'd go so far as to say that it was even better than their previous pre-New52 partnership.
(+) Now without giving too much away, I did get a right kick out of reading the 'resolution' section of this story. I enjoyed how the team got together and inadvertently aired their opinions in a very 'teen orientated' style. Plus I enjoyed how it didn't come across very serious, yet in the same breath it really was. Know what I mean?
(+) Oh! And while I'm on the subject of the team, so far I'm liking how this version of the Teen Titan are shaping up. Very 'old school'. And very 'new style'.
What are the WORST bits about this issue?
(-) My only slight gripe with this issue was how it was structured. The first six pages resolved the Teen Titans / Trigon face off. The next three pages dealt with the Amanda Waller aftermath. And after that, you have an almost montage like series of scenarios leading into whatever else will turn up next issue. Hey. Don't get me wrong, folks. I did enjoy reading this tale. It's just that the overall structure wasn't very free-flowing in execution. It was 'stop-start' at best.
(-) Something else I wasn't too keen on was how easily Trigon packed it in once his fight with the Titans began. I mean, come off it, nobody in their right mind would buy a Demon shrugging his shoulders and saying 'That's it. I have had enough now. Time to go home'. No one would fall for that sob story, not even Tim on his worst day.
Choose TWO CHARACTERS out of this comic book, and then compare them to SOMETHING YOU CAN BUY ON EBAY .
A KITE AS RED-ROBIN: It fly's through the air with the greatest of ease, that magical bright kite that got stuck in those trees. What the hell am I talking about? Oh, yeah. Kite. Tim. Whatever. Next.
A STUFFED ANIMAL AS BEAST BOY: Ahhhh. Isn't that picture of the stuffed monkey on the right as cute as cute can be. Huh? What do you mean 'no'? Get stuffed then.
What QUOTE would be appropriate to sum-up this story?
'Everything we hear is an opinion, not a fact. Everything we see is a perspective, not the truth' -- Marcus Aurelius
What SONG, THEME-TUNE, or MELODY, would complement this tale, as well as add and extra dimension to it by default?
'CAN'T BELIEVE IT' BY FLO RIDA AND PITBUL: Now I've compared this story to this song for two very specific reasons. Firstly, the title of this tune states what I feel about the resolution to this tale. And secondly, they both have a lot of assess on display.


ANYTHING Else?
Now I do apologise if my review wasn't up to scratch, dear reader. It's just -- for the life of me -- I can't get that poxy 'Bar Tor' name out of my bleeding head! Well? What's it supposed to mean? Huh? Is it something to with...
The Legion of Superheroes -- because Bart did have an association with them in the DCOld.
Rosanne Bar -- as this popular eighties comedian has a thing for cracking wise.
Snickers -- mainly because it's a bar.
A Pre-Planned Tour Of Bars -- just spelt incorrectly.
Jason Robards -- as he starred in the seventies war-time drama, 'Tora, Tora Tora'.
A Tiger -- Because that's what he word 'Tor' sound like in Japanese.
Drink -- Because that's what the word 'Bar' sounds like to an alcoholic.
Tor Johnson -- the Swedish wrestler who starred in... ahh... forget it. I did that gag already.
OK. That's enough of my sh*t for this month, folks. All I have left to say is that this issue of 'Teen Titans' was fairly good all in all. The art was bold and dynamic. The story flimflammed in places. And overall I can't wait to see what the hell happens with Bart next issue.

Fingers crossed. I hope it's good.
TEEN TITANS #22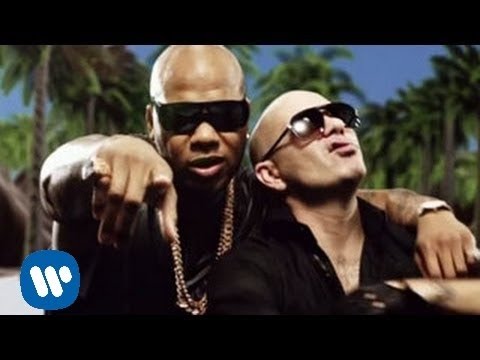 Reviewed by
David Andrews
on
August 14, 2013
Rating: